MARK YOUR CALENDARS: 
Deep Creek Lake Art-Wine & Beer Festival — September 6-7, 2019 
Savageman Triathlon Festival —
September14-15, 2019
Autumn Glory Festival —
October 9-13, 2019
Garrett County Agricultural Fair —
(tentatively July 25 – August 1, 2020)
---
---
---
---
---
---
Note: Our list of events is being a little wonky this week. Click through to "Next Events" (at the bottom right of the events section) to see the full weekend, but, note the date. If you don't see the full list click "Previous Events" (at the bottom left of the events section) to see the complete list.
We have a support ticket with our tech team for this!
Jon Carney, Violin and John Nauman, Piano at Penn Alps
August 24 @ 7:00 pm

-

9:00 pm

$15.00
August 24, 2019 7:00 pm
Great Hall at Penn Alps
Jon Carney, Violin and John Nauman, Piano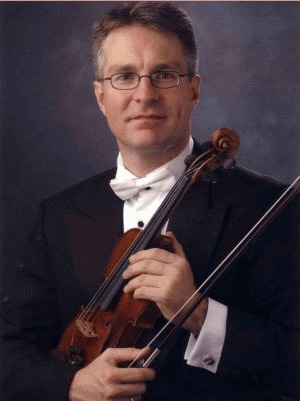 Jon has been a frequent visitor to Music at Penn Alps with various groupings including as a soloist. In every case, the performances have been superb!  For this performance, Jon will be playing as a soloist with John Nauman accompanying on piano.
Born in New Jersey in 1963, Jonathan Carney hails from a musical family with all six members having graduated from The Juilliard School. After completing his studies with Ivan Galamian and Christine Dethier, he was awarded a Leverhulme Fellowship to continue his studies in London at the Royal College of Music.
After making successful tours of the Americas, Europe and the Far East as both leader and soloist with numerous international ensembles, including the orchestras of Los Angelos, Vancouver and Helsinki, Jonathan Carney was invited by Vladimar Ashkenazy to become leader of the Royal Philharmonic Orchestra. He made his debut with the orchestra at the Royal Festival Hall in 1991 and has since appeared as a soloist in many of the concert halls in Britain and the continent working with conductors such as Gatti, Kreizberg and Yuri Temirkonov as well as an extensive tour of South America with Yehudi Menuhin. Other recent engagements include the BBC Philharmonic, the Residentie Orchestra of the Hague and the Baltimore Symphony. 2005-2006 season includes European tours with violinist sister Laurie performing the Mozart Sinfonia Concertante with the Basque National Orchestra and the Bournemouth Symphony and the continental premiere of the Britten Double Concerto with Daniele Gatti and the Royal Philharmonic Orchestra.
From 1994 to 2000, Jonathan Carney was also Concertmaster of the Bournemouth Symphony Orchestra; performances have included the Bruch, Mozart, Brahms, Janecek and Nielson concertos, a live BBC broadcast of Ralph Vaughan Williams' The Lark Ascending at the Barbican, and the Bottesini Grand Duo.
In addition to his recordings for CBS Masterworks, Decca, ASV and Naxos, Jonathan Carney is regularly featured on the BBC and has most recently recorded solo works by John Cage and Bruno Moderna. He was also Director of the Royal Philharmonic Chamber Ensemble and has recorded over twenty discs for Tring International including The Four Seasons, The Lark Ascending and Mozart's Third and Fifth Concertos, as well as the Sinfonia Concertante. He has recorded the Brahms G major and Frank sonatas, Beethoven's Archduke and Ghost triosandthe Spring and Kreutzer sonatas. New releases include a disc of virtuoso works of Sarasate and Kreisler, an award winning recording of the Nielson concerto with the Bournemouth Symphony Orchestra for the Naxos label and Michael Nyman's The Piano Concerto with the Royal Philharmonic Orchestra conducted by Carney. An avid exponent of 20th-century music, his solo repertoire also includes works by Lutoslawski, Penderecki, Janacek, Paul Hindemith, Glass, Cage, Takemitsu, Maxwell Davis, Benjamin Britten, William Bolcom and John Corigliano.
Program:
Sonata in D major.   Op. 9 #3 (circa 1749).   Jean-Marie Leclair
(1697 – 1764)
I. Un Poco Andante
II. Allegro
III. Saraband: Largo
IV. tambourin: Presto
Sonata for Violin and Piano (1943)     Aaron Copeland (1900-1990)
I. Andante Semplice
II. Lento
III. Allegretto Giusto
Intermission
Violin Sonata No. 9, Op. 47 "Kreutzer" (1803)   L. van Beethoven (1170-1827)
I. Andante Sostenuto, Presto
II. Andante con Variazioni
III. Presto
Concerto in A minor.  Op. 82.               Alexander Glazunov
Related Events
---
---
---
---
---
---
Submit Your Event for Approval Here:
NEXT PAGE >>